Workshops and Classes
Momentum and Miracles
One Month. One Thing.
July 2-31, 2018, 7:30 am FB Live
Do you have a project you'd like to complete? A goal you would like to achieve? And, do you find excuses to put it off?
Whether you are rebuilding your website, growing your business, writing a book, simplifying your home, or expanding your circle of friends you may want the power of a group to catapult you forward.
Reverend Bonnie has worked for over two decades with spiritual business owners in growing their businesses. Using some of these same insights and tools, she will facilitate a spiritual discussion with concrete assignments to move you toward the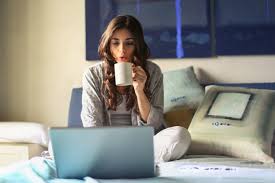 completion of your monthly goal.
Note: If you are on vacation for the 4th of July week, no worries, the assignments can be done easily while on vacation as the to-do's in week one are about establishing the "it is done" energy which can be accomplished anywhere.
How this works:
Choose the one thing you want to be sure you accomplish in July. You can choose something easy that you keep putting off, something that stretches you a bit that you haven't made time for or you can choose a BIG GOAL that you want to get launched. It is your choice. Each of us will continue living our life and meeting our obligations; we are simply going to put our one thing front and center and be sure that we accomplish it.
Register for Momentum and Miracles by clicking the Buy Now button and paying $129.00. You will receive a link from me to our private Facebook group. You will then ask to be invited and I will approve you.
Reverend Bonnie will host a Facebook Live gathering each morning at 7:30 am, Monday through Friday the month of July. The gathering will include inspiration AND action. You may watch live or later and anytime throughout your day. As with everything in life, the more you participate, the more you receive.
Welcome to Momentum and Miracles,

On-Line Study Courses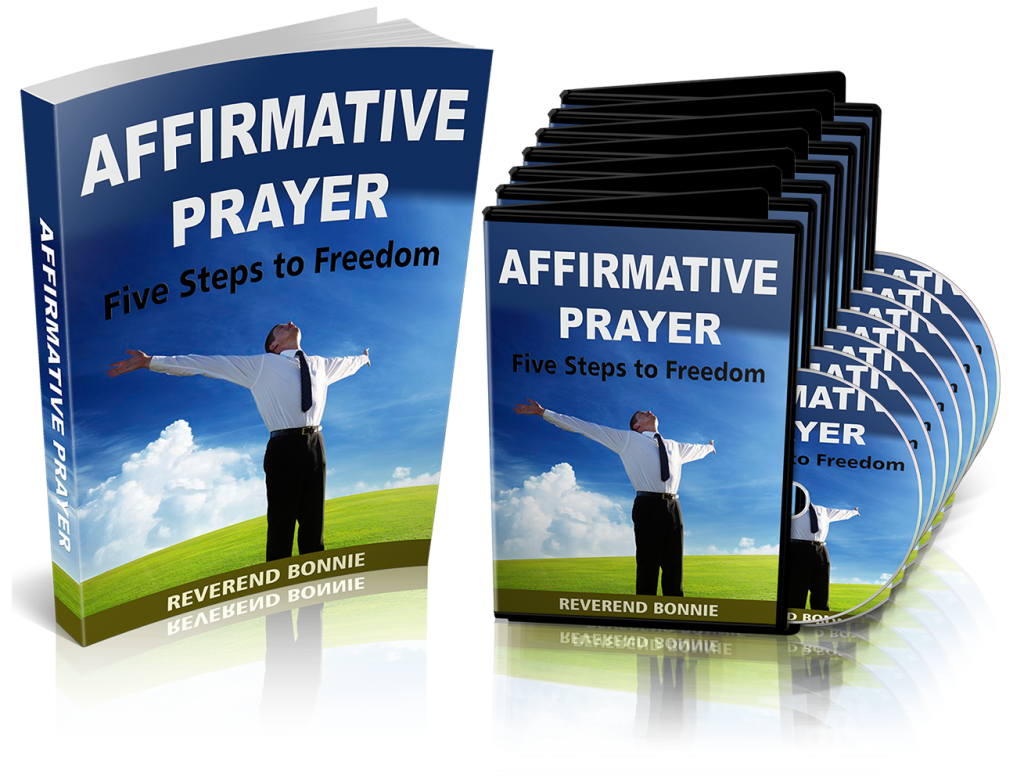 Has habit grabbed you by the neck and is routine leading your life? Not the routine of choice that energizes, but the routine of limitation where you don't go beyond yourself and think bigger than your current circumstances? The Affirmative Prayer process, the 5-step prayer, is a life transformer. It takes you from "I can't," to "I can" and "I will" by becoming your own answer to your prayer. Learn to grow and transform your life one thought at a time.

Offered immediately at home on your computer for $97.
Complete with handouts, exercises, slide presentation, and support from Reverend Bonnie.
— 

Mini Courses 

—

Christian Mystic Emma Curtis Hopkins says there is one and only one NO in metaphysics. Metaphysics is the study of that which is "beyond" or a "higher order" than the physical world. This study has only one NO and this mini-course explores it with you looking at both psychology's understanding of this NO and the Spiritual Truth of transforming energy.

This mini-course comes with an MP3 of a live talk Reverend Bonnie at Lake Havasu Center for Spiritual Living, a transcript of the talk, and a worksheet.

To be free really means we are free internally; regardless of what is happening on the outside. Explore the practice of being freedom FROM some person, place, or thing. Look at the power of turning from toward something new and different. Also, explore the idea of freedom when situations aren't bound to change, and we are IN them. Like Mandela in his jail cell, how do we remain internally free when the circumstances won't be changing. This is the idea of Freedom IN. This mini-course comes with a talk, transcript, and worksheet for only $4.99.

What does the pronoun "we" really mean? REALLY? What if the experience of "we" is really a sacred, peak experience? And how does knowing this inform and change your relationship with yourself and others? Explore the idea of "we" and what Jesus could have meant when he spoke of the consciousness of two or three gathered in his name (Nature).

This mini-course comes with an MP3 of Reverend Bonnie's live talk at the Unity of Chandler, a transcript of the talk, and a worksheet.

What if there were ONE idea that if you knew it and embodied it could change your entire life for the better? Think about this for a moment. One shift of perspective that would completely change your relationship with yourself, others, money, your body, your work, and your outlook on life. This powerful mini-course is inspiring, funny, and nothing short of life changing.

This MP3 based program is a double audio. Includes a transcript of the talk and a handout with the purchase. Talk was given live at the Unity of Chandler.

This mini-course was originally called How to Create a Miserable Life, yet at the last minute Reverend Bonnie chose instead to call it Loving the Life You Have. This talk and booklet explores the unconscious behaviors that create a life or misery; bringing them to the forefront so you can make different choices. Sometimes it is helpful to look at common patterns and to know what they can be replaced with.

The MP3 download was a live talk at Lake Havasu Center for Spiritual Living. Included in this mini-course is a talk transcript and a worksheet.

We can tell when a slug has been present because it leaves a mucus trail. What evidence does your life leave that you are connected with and living from The One Loving God that Is? Explore the evidence you leave behind and ways to align with and live from the One Holy Presence. Examine the lives of those who have touched this Holy Inner Domain and clues of the Emerging Spirit within.

This mini-course includes a 30 minute audio MP3, a transcription of the live talk, and a handout.